Articles on L I Wine Tours
Finding the Best Lodging with LI Wine Tours and Excursions
By John Erbis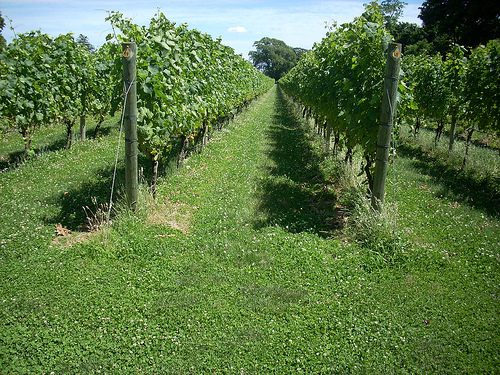 Wine tours on Long Island offer great getaway opportunities for families, friends, or business clients. Long Island's vineyards are relative newcomers to the wine scene-few wineries on Long Island are more than 30 years old-but Long Island has quickly established itself as an area that can produce interesting and complex vintages. Whether you're an adventurous wine taster or just someone who wants to escape to the rolling hills and craggy shorelines of Long Island's scenic North Fork, there's something for you. There is no shortage of places to stay while on LI wine tours including Long Island's North Fork-where most of Long Island's wineries reside-offers a range of great lodging options. Whether you want to stay in an affordable, family friendly hotel or in a seaside luxury resort, there's a perfect lodging destination for you while you enjoy one the many L I wine tours available. Here are some of the most popular lodging choices for those who embark on L I wine tours.
On Long Island's north shore, just minutes from some of the most popular wineries on Long Island, lies Riverhead, a quiet small town with a quaint main street and a range of cozy restaurants. It's also home to the Hilton Garden Inn. Just across the street form the Tanger Outlet Mall, this hotel will provide a great lodging location whether you want to add a shopping excursion to the L I wine tours experience, or you simply want a centrally-located home base. The Hilton Garden Inn is just a short drive from several of the most popular destinations for LI wine tours, and it offers the added benefit of placing those within walking distance of attractions like the Atlantis Marine World and the Splish Splash Water Park. The hotel comes with amenities such as an indoor pool and spa, a pavilion pantry and wireless Internet access.
For those looking for a relaxing seaside getaway to end a day of excitement on the many LI wine tours available, Dreamer's Cove and Spa in North Fork could be ideal. Offering an array of services, Dreamer's Cove could be a most fitting end to a day of travel and wine tasting. Wonderful views abound, as the luxurious 16 room waterfront hotel nestled next to the Great Peconic Bay. The Dreamer's Cove Inn offers those on LI wine tours the opportunity to experience seaside views form the private decks that come attached to every rental. Those who are looking for lodging while enjoying LI wine tours and offer convenient beachside access will find this and more at Dreamer's Cove. Want to feel like royalty while visiting vineyards and tasting wines throughout the day? A true spa experience awaits LI wine tours participants. Along with the usual massage, facial and manicure options, Dreamer's Cove also offers Swedish and Sports massages as well as aromatherapy sessions and yoga on the beach.
If you're more interested in finding lodging during a LI wine tour that's near the bustle of one of Long Island's most picturesque harbors, then Heron Harbor Suites may be the place for you. Just across from the Port of Egypt Marina, the Heron Harbor Suites is one of the most popular lodging destinations on Long Island's North Fork. This harbor offers those on Long Island wine tours the chance to relax in a place where life runs a little bit slower. Whether you're a boat owner or just someone on L I wine tours looking forward to relaxing and watching watercraft drift in and out of the marina, Heron Harbor Suites has the amenities that can make any visitor feel at home. Along with 17 quaint one and two bedroom suites, the Heron Harbor offers those on LI wine tours the chance to unwind in a rustic gazebo or courtyard. The harbor side hotel also lies within walking distance of four restaurants in the historic seaside Long Island town of Southold.
For those on L I wine tours who are looking for the finest in luxury lodging, the Cliffside resort condominiums at Greenport is a must visit. With stunning views that overlook Long Island Sound, this North Fork luxury resort doesn't just offer the opportunity for those on LI wine tours the chance to relax near the scenic vistas of Long Island Sound, but it also offers the most effective amenities that one would expect when staying at a top-rated luxury resort. Those on LI wine tours can experience the delight of relaxing on their own private beach or stroll along the grand cliffs that overlook the sound. With rental condos to accommodate six people, the Cliffside condominiums are a great way for groups on L I wine tours to end a long day of wine and food sampling.
LI wine tours offer a great chance to enjoy some of the most exciting vintages being produced on the East Coast. and travelers won't have to compromise when it comes to lodging while on L I wine tours. From affordable to luxurious, L I wine tours lodging offers great choices for everyone, whether they want to spend a weekend or a week among Long Island's wineries.